Tours available Monday - Sunday (check calendar for actual schedule)

Tours depart from the Beaufort Downtown Marina Store located at 1006 Bay Street, Beaufort, SC 29906
Additional tour times may be arranged upon request and we are happy to work with you to meet the needs of your group.
​​Both of these 2-hour walking tours through Beaufort's historic district gives you a chance to learn more about our beautiful town, its historic buildings, amazing history and ask questions as you stroll to learn even more. Learn about historic homes in The Point, on The Bluff, and The Old Commons. On a day full of sunshine, walk beneath stunning live oaks draped with Spanish Moss, pre-Civil War houses built of tabby, resurrection fern on angel oaks, and The Big Chill house, plus the houses where Demi Moore (stayed in "The Castle" while filming GI Jane), Nick Nolte (while filiming The Prince of Tides), Sally Field (while filming Forrest Gump) and Barbra Streisand stayed (The Prince of Tides). Plus Pat Conroy's home where he retreated to after he was fired by the Beaufort County School Board from his teaching job on Daufuskie Island to write The Water is Wide, which was made in to the film "Conrack" with Jon Voight.

Named "America's Happiest Seaside Town" by Coastal Living magazine in 2013, Beaufort has charm and grace at every turn. Join us and experience Beaufort's Revolutionary War history, Civil War history and movie history for yourself!
Beaufort's Original Free Walking Tour
Hi, I'm Davis, a retired USC Beaufort professor and your
Walking Tour guide. My wife and I
have traveled around the world, have a canal boat in France, but are always
glad to come home to Beaufort.
For years I taught a Maymester course entitiled "The Beaufort Economy;
Past, Present and Future." Becoming a
tour guide was a natural extension of my desire to share Beaufort's fascinating
history, stories, and incredible beauty.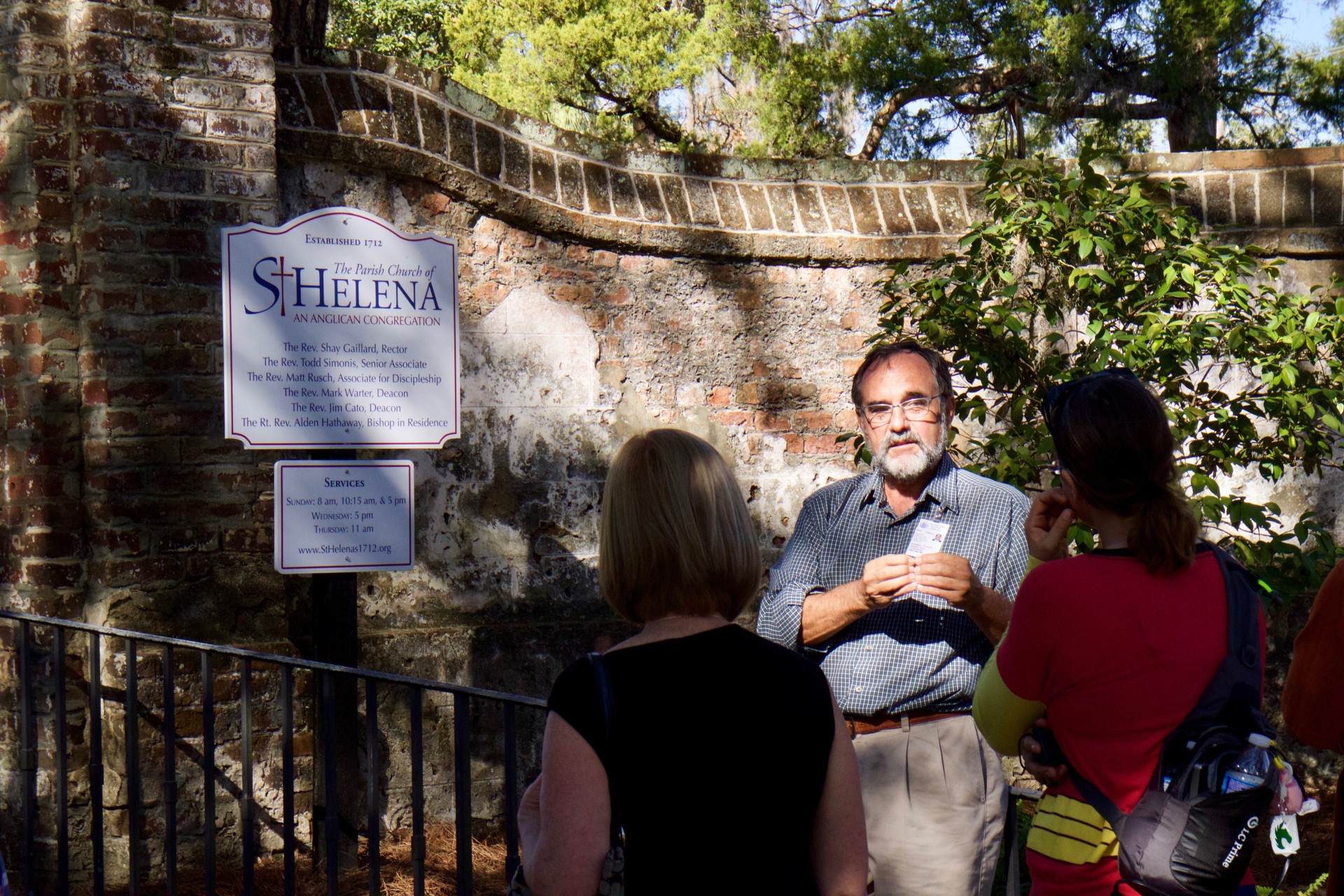 We offer our Original Free Walking Tour the first Monday of each month. The same as our Complete Walking Tour, learn all about Beaufort's incredible history! Click on the "Book online" button to the right to book your Free Walking Tour.
Beaufort's Complete Walking Tour
Book your tickets now for our comprehensive walking tour of Beaufort! The "Book online" button to the right shows the availability for our Complete Walking Tour, which is $25 for adults and $12.50 for children aged 4-12.